DOLGORS, Ceredigion 2003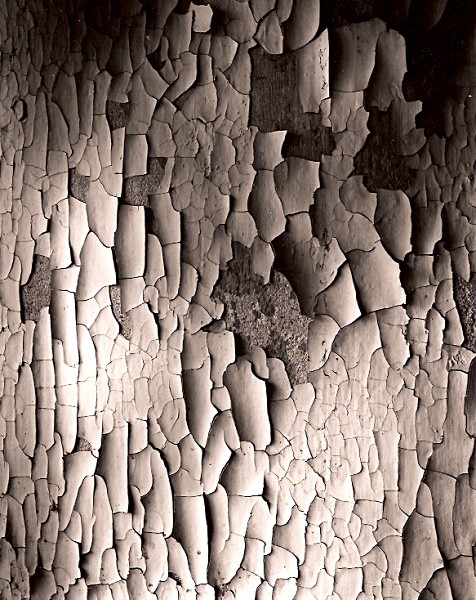 Notes on PEELING PAINT AT DOLGORS, Ceredigion 2003

Again, one of my favourite photographs - taken in Dolgor's farmhouse - just outside Devil's Bridge. Very little light reached this part of the hallway yet it was here that the stronger compositions emerged from the fragments of paint work.

This was taken early one morning before i went to work - it very nearly made me late - a 16 minutes exposure was used and this negative is an absolute pleasure to print. When these tiny fragments reveal themselves under the red light in the darkroom I feel a thrill - their thin lines begin meeting up, almost like a jigsaw puzzle.

PAENT YN PLICIO. Fferm Dolgors. Pontarfvnach. Ceredigion 2003
Mae teimlad cyffyrddol i'r Iluniau hyn o baent yn plicio oddi ar wal ffermdy gwag ger Pontarfynach, a bron na fyddai'n bosibl estyn allan a'u plicio oddi ar y wal. Ychydig iawn o oleuni oedd yn cyrraedd y rhan hon o'r cyntedd, a defnyddiwyd dadleniad o tua phedwar deg pum munud i serio'r deiweddau ar ffilm.
| | |
| --- | --- |
| | |