GLAN MARCHNANT, Ceredigion 2010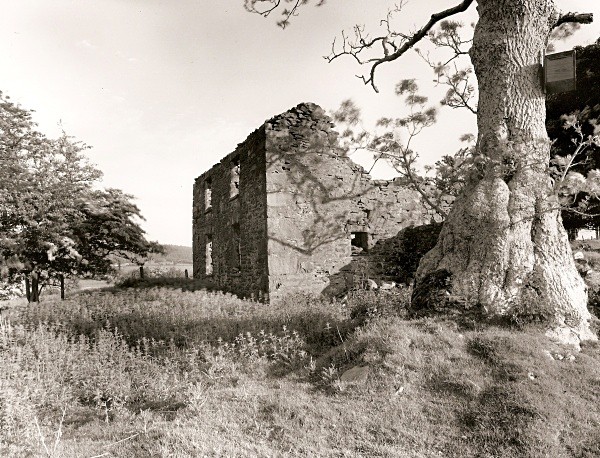 Notes on HOUSE BY BONT GLAN MARCHNANT, Ceredigion 2010

Although a very small mountain stream, the river Marchnant seems to cling along its banks a large number of ruins. I am uncertain of the name of this property. It was more or less box shaped although much of it has collapsed. Adjacent are two very large single storey stables and barn buildings, also ruinous.

The white wash can still be seen on the surviving internal walls and presumably this is the rear of the house. My first visit to this house, 6 years ago, the roof was still on. Today the beams lay in a clutter in amongst the stone. Beautifully located.