MAES-LLYN, Bethania, Ceredigion 2014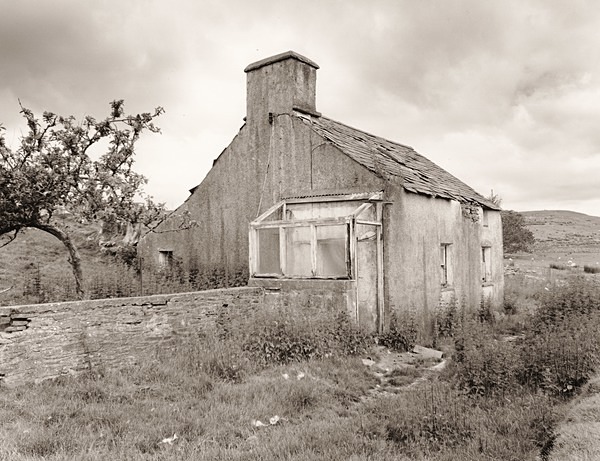 Notes on MAES-LLYN, Bethania, Ceredigion 2014

Small and wonderful cottage, with porch afterthought giving an already odd looking cottage, an even stranger appearance. Just north of lake Eiddwen. The door was open and I entered. I checked two room and then heard a noise coming from the third. A ewe and its lamb stood watching me, ready to pounce. I stepped back and off they went, legs flying, full panic mode.
Inside was sheep muck and little else. The staircase was broken and upstairs inaccessible. I went back outside and took a few photographs. I returned back inside after ten minutes and somehow the two sheep had found a way back in without me noticing. Again, they fled and no doubt waited for me to leave again.