RHOS, Ceredigion 2010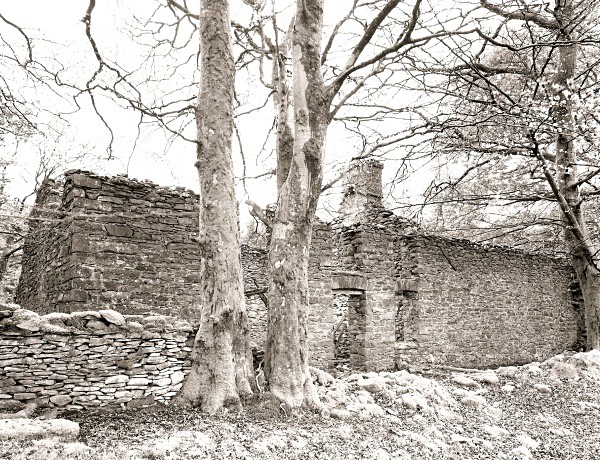 Notes on RHOS, Ceredigion 2010

What an utterly delightful house and a stunning location. I had been here a number of times before but, and shamefully, the cost of film has always meant I have been too economical with what I photographed and also my interests have changed. It has only recently occurred to me that these old farmhouses and cottages have their place in the architectural history and heritage of Wales. With this in mind I have been revisited some of the ruins I know of and when before I only photographed them quickly using a compact camera I have now decided to seek out a strong composition from sometimes barely distinguished walls obscured with foliage and hanging tree branches.

A traditional longhouse in a low stone enclosure with mature hardwoods (beeches and sycamores), forming a rectangle at the front of the house. Inside are very few discernable features but the size of the chimney suggests a bread oven at least with the possibility of a seated area with an alcove (although this chimney has partially collapsed).
| | |
| --- | --- |
| | |