BEUDIAU, Ceredigion 2009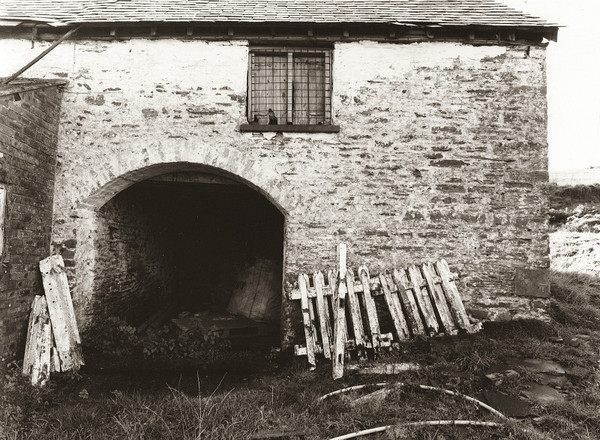 Notes on BEUDIAU, Ceredigion 2009

On the back road to the Falcondale Hotel just outside Lampeter sits this farm house, situated on a bank high above the high hedged B-road that runs beside it. The front view shows very little of interest other than that is apparent that it has been abandoned. This unremarkable view is transformed when one sees the large chimney sitting at the rear. It is somewhat oddly positioned and challenges not only the scale of the property but also its overall aesthetic appeal hence its inclusion on this website.

The morning of my visit was one of those cool Autumnal days that had forecast as mild with rain but had in fact been bright and cold. The dew hung heavy on the grass and dampened the sides and edges of all the farm machinery left in front of the property. There was also some small outbuildings, one with an appealing arched entrance. Furniture was stored up in the loft of one of the outbuildings but all looked beyond use or repair. The house itself has the first few signs of dereliction; a few slates missing, windows either broken or boarded up, a large plotted plant stands outside as high as the front door. Peering through the letterbox reveals the usual uncarpeted staircase, bare floorboards, torn net curtains, peeling wallpaper and blistered paintwork.

The house has wonderful views and due to its close approximation to the busy market town of Lampeter would make an excellent family home. If left to deteriorate any further then dereliction threatens.
| | |
| --- | --- |
| | |
Comments
By Rob:
Hi Paul. I too have an interest in old abandoned sites in the area you have outlined here and have also have some photographs of an old chapel not far from Tregaron. I have also taken some shots of the old pont Llanio station area. A fascinating insight back to the days of steam tracvel in this area. Feel free to conatct me if you wish.