PEMBREY CWRT, Pembrey, Carmarthenshire 1997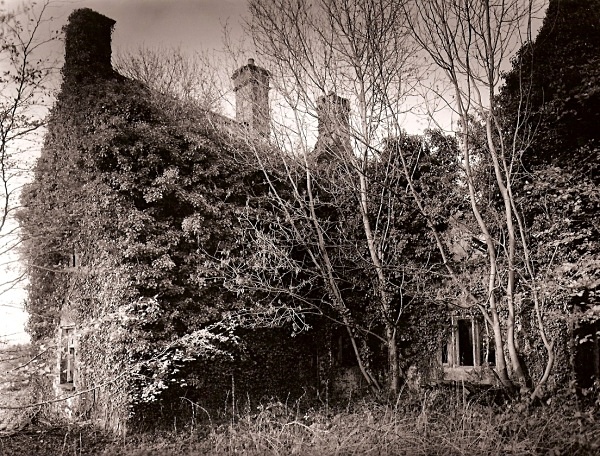 Notes on PEMBREY CWRT, Pembrey, Carmarthenshire 1997
A late 16th or early 17th century farm house - although a property has stood on the site since 1361. Bought by farmers and by the 1950's the empty house became ruinous and since then derelict. Now a damp dark overgrown roofless shell: much vandalised, with walls full of cracks.
My visit was brief but one could not believe that Pembrey Court's future was an optimistic one what with ivy penetrating the stone walls and kids lighting fires and demolishing whatever they could. And who could blame them? By whose example would they follow if a property is left unloved and uncared for?
A trust has been sent up for Court/Cwrt farmhouse and as of March 2006 they are preparing a proposition to apply for a place on the BBC's 'Restoration' program, in which various domestic, industrial and public buildings that are in a process of neglect are voted for with a sum of money going towards the winner with the intention of restoring.
PEMBREY CWRT, Carmarthenshire 2009
| | |
| --- | --- |
| | |