LITTLE POOL HALL, Llanvertherine, Monmouthshire 2009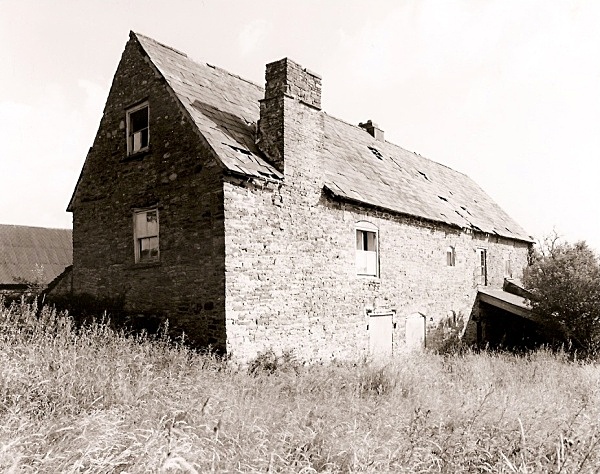 Notes on LITTLE POOL HALL, Llanvertherine, Monmouthshire 2009
Nestled on a gradual decline adjacent to the Offa's Dyke footpath Little Pool Hall is an untouched gem, untouched by time and equally blessed untouched by vandals. It contains those three essential elements 'solitary, silent and old'.
This medieval house was built sometime in the early 17th century. The bright and hot sun light that shone throughout my visit somehow betrayed the feeling of sadness I experienced whilst exploring the house.
The front door was entirely impenetrable due to the summer foliage, however, the side and rear entrances were both wide open. Made up of two storeys and a very large loft are an array of original beams and staircases – bright patches of sunlight beamed through holes in the roof, weeds grew where the rain and light fell on floors. A complete mishmash of rooms on all three floors with beautiful narrow staircases winding in and out of rooms. The upper floors were precarious with holes in the floorboards. I did not venture up the loft – the staircase looked too dangerous and I could see the beams through holes in the ceiling. In bedrooms and bathrooms some traces of human inhabitancy: beds, bedpans, teapots, medicine bottles.
Outside, a large barn with beautiful roof beams and also with breeze-block, corrugated iron, brick and every other building material: revealing repair throughout the centuries. A subliminal place and considering its beautiful and incredibly quiet location it is surprising that it has been left to rot for so long.
Little Pool Hall 2009
Little Pool Hall 2009
Little Pool Hall 2009
| | |
| --- | --- |
| | |