RHOS, Ceredigion 2010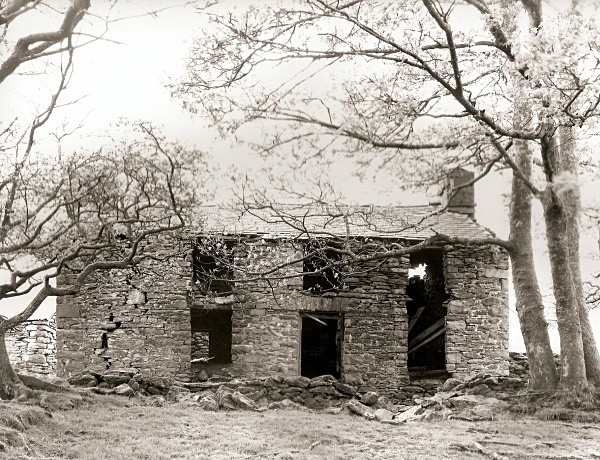 Notes on RHOS, Ceredigion 2010

Again thus named after the stream and forest it stands beside. A small farm holding with outbuildings – all ruinous – and although the house still has slates on its roof the overall structure is fighting a losing battle against the elements. A huge crack, in some places three inches wide, can be seen running from the entire height of the front and side of the house. The roof is fragile and wavers like an abandoned cobweb. Inside two dead sheep lay, one on its back with it legs pointing skyward (always a strange sight) and the ground floor itself was at least two feet deep solid with sheep droppings, half flooding the walls and doors. A small front enclosure with a low wall and fruit trees gives the property some privacy and shelter from the wind. Alas, this south facing house will be nothing more than a pile of stone in a few years time.

Originally called Rhos this property had a name change to Ty Newydd. It was then again changed to Rhos. (thanks to Mair Morgan for this information).
| | |
| --- | --- |
| | |
Comments
By Adam Evans-Lee:
Is this Ty-Newydd, Rhosmarchnant in Cardiganshire? Grid ref: SN75737013 ? My ancestors lived at this address and I wanted to know if these images where the same dwelling?