LLETYSYNOD, Ceredigion 2010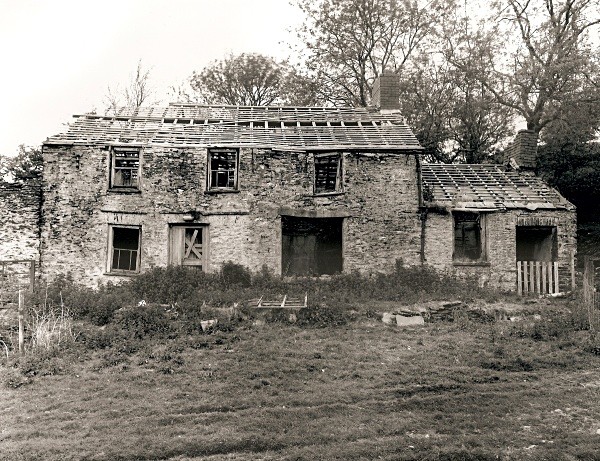 Notes on LLETYSYNOD, Ceredigion 2010

For the twenty odd years I have been driving past this house I have always expected to see piles of building material ready for the consolidation, the repair, the decoration and the modernisation to commence. It has never happened. Instead I have seen the slates from the roof removed, a gable end and chimney collapse, all the inner panelling removed and the floors rot and fall in. It breaks your heart.

One of my favourite abstract photographs was taken upstairs on the landing in this house in 2003 and all subsequent visits I have sought out this wall even if I know that the wall has gone. It's an odd thing being sentimental over an inner wooden wall but sentimental is what I feel!

Anyone who drives from Abermagwr to Pontrhydygroes knows this house, as it stands over looking the road with a long line of outbuildings – commonly enough in a far better state of repair than the house itself. I know not whom occupied the house last and if it played a part in the Trisant mines or has been solely an agricultural property but either way it will be a great loss if it crumbles, perhaps inevitability, back into the ground.
| | |
| --- | --- |
| | |
Comments
By chris webster:
Fascinating work Paul and a very important project...some really beautiful locations, I recognise the New Row house and thought similar things...
By Darby-Hoskin,:
My great grandad lived here,Joseph Evans he had brother John Evans went up ponterwyd way as Shepard's,