CHAPEL AND CHAPEL HOUSE, Bethania, Ceredigion 2010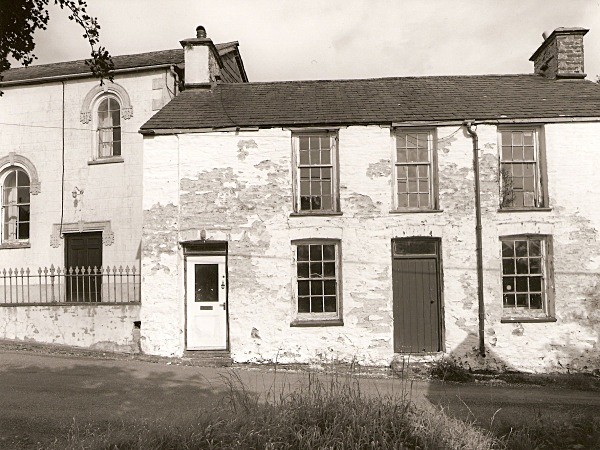 Notes on CHAPEL AND CHAPEL HOUSE, Bethania, Ceredigion 2010

An impromptu visit and accompanied by a former resident of the Chapel House and who spent most of their childhood there. The house has sadly fallen into disrepair and is reaching the state when some fundamental maintenance work must be carried out.

For my companion memories came flooding: …a cold house; an outside ty bach; the vicar after Sunday sermon would call for tea and cake and would often fall asleep in front of the open fire; the children's' parties in the graveyard, playing hide and seek behind the grave stones; the narrow patch of land around the car park cultivated for garden use. Her recollections gave the house a human background that many of the properties I have visited have lacked.

The chapel itself also looked a little sad, it's painted outer layer dirty and peeling. However, by peering through the window within, the chapel with its galleried seating upper floor, seemed to be in a good condition and fully functional, thankfully.
| | |
| --- | --- |
| | |