BRON Y BERLLAN, Ceredigion 2010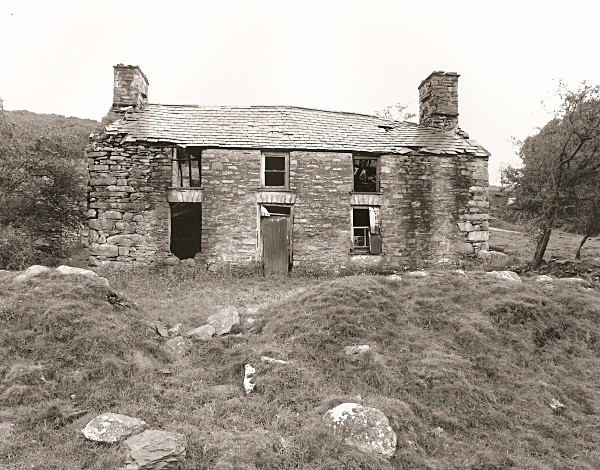 Notes on BRON Y BERLLAN, Ceredigion 2010

Ruins of an 18th Century farmhouse which now sit in the perimeter of a private race course. It will not be long before the roof falls and judging the state of the structural walls these too will soon tumble. There's a marvellous twin entrance stable block behind the house which has had a metal roof recently erected, so at least this will remain upright. This property has wonderful views over towards Strata Florida Abbey and the surrounding hills.
Comments
By Margaret Wills:
My 3xGreat Grandfather Thomas Hughes and his wife Jane lived here in the 19th Century. Do you know who owns it now?
By Lisa Rowlands:
I am likewise a 3 x Great grand-daughter to Thomas Hughes via his son, Richard Hughes, laterly also of Bronberllan. Would be interested to find out your link.