PRIGNANT UCHAF, Ceredigion 2010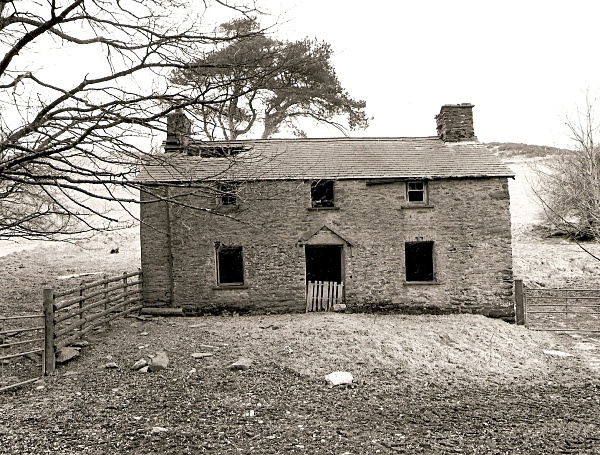 Notes on PRIGNANT UCHAF, Ceredigion 2010

Isolated with no proper road, Prignant Uchaf is a favourite location of mine – the only sound to be heard are the birds, sheep, wind and the small stream, the Brignant... and the occasional jet fighter plane. The house has slowly been in decline over the twenty years I have been visiting (every 4 years or so).

The staircase has now completely collapsed so no access to the two rooms above and the floors above also have all but collasped due to the hole in the roof as seen in this photograph.

A cast iron bed sits beside the fireplace on the ground floor. I photographed this very scene in 1996 and very little has changed. That photograph taken in 1996 is a notoriously difficult negative to print due to the contrast. I decided a re-take was required, especially since little had in fact changed all that much. This new image has proved a success and also with the added attraction of three old shoes (three individual, no pairs!) all old, worn and warped by the leather becoming damp and drying. Although isolated Brignant stands beside Forestry Commission land and on this visit was dwarfed by the 30 foot piles of freshly felled pine, sweet scented; my singularly favourite scent and one I closely associate home with. Brignant stands before a small clutter of hardwoods and has a special atmosphere.
| | |
| --- | --- |
| | |
Comments
By kazhaAmin:
I like that picture
By kazhaAmin:
I like that picture
By oldskool:
does anyone know why prignant uchaf was abandoned? its in such a lovely position its a shame for it to fall! hopefully it will come on the market before its too late