PRIGNANT UCHAF, Ceredigion 1996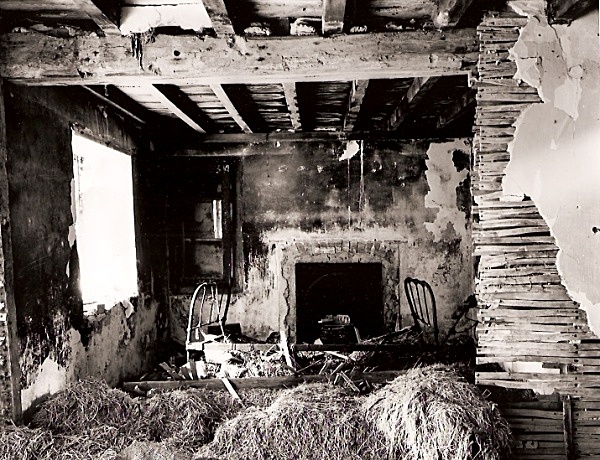 Notes on PRIGNANT UCHAF, Ceredigion 1996

A bed sits by a fire. A mass of dried straw lay underfoot. The walls were scorched by smoke. Other walls had holes large enough to walk through. This image, indeed this house, has a special meaning for me. The house is located between Devil's Bridge and Cwmystwyth and stands beside a small forestry commission woodland area on the river Nant Brignant.

When I first moved to Hafod in 1989 I used to wander around in the hills and this was an unexpected find. The small farmstead is long ruined although I believe still used as an agricultural store. A shame since it has character and is in a lovely location.
Comments
By Rita:
My late husband was evacuated to Prignant for the duration of the war and it was a hard life on the farm. The farmer was named Thomas Emmanuel. I am actually going to visit Prignant with my family in July.
By Gwen Peacock.:
Hi Rita, If you have any more information regarding this building then please can you send them to me it would be good to find out more as my ancesters lived there for years.